So you invite a friend over and they aren't going to be at your house for, let's say, another thirty minutes. You get in a little rush to make sure every nook and cranny is cleaned, your aesthetic is looking nice (especially all those plants placed everywhere in the living room), and the place smells good.
As far as you know, everything is cleaned to perfection. If you wanted to, you could possibly lick soup off the kitchen tiles. (We don't advise you to eat off your clean floor unless you want a funny story to pass down to your children, but hey, that's up to you)
Your friend walks in and their face is cringing. Their nose scrunches up, sweat begins to bead off their forehead, and they run out and leave.
After a minute or two of momentous confusion, you look behind you. Charlie-Bear, your eighty-pound German Shepherd is absolutely dirty.
As many people do, you forgot about the other important factor of a clean house: your dog.
The rest of this article will tell you how to make your dog smell good so you don't fall into the trap that your hypothetical self fell into previously in this article.
Option 1: Bathe your dog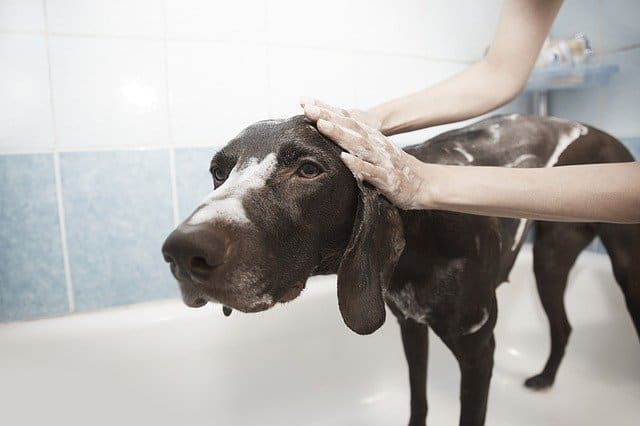 Option 1 in making your dog smell good is fairly straightforward: have some flowing water. . . Just kidding, though that would be the obvious first step.
The real first step in making your dog smell good is to bathe it. I know, it seems obvious, but many people are so busy thinking about the quick fix to their dog's stinky-ness that they skim over the fact that a quick bath will solve all those issues.
Cleaning a dog is straightforward. You only need a tub, some water in the tub (not too hot, for the sake of your dog), and some shampoo.
Get to scrubbing and voila! Your smelly dog is now a heavenly dog with the scent of angelic fruit.
Option 2: Grooming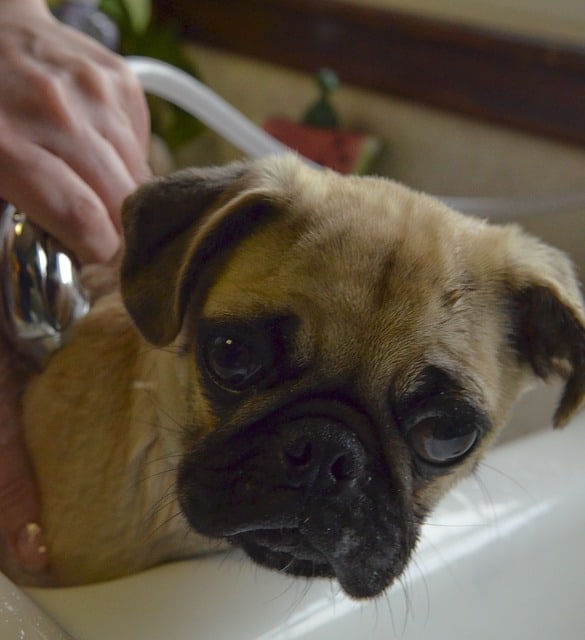 Grooming your dog is the second option. This option is more intensive and time-consuming than bathing your dog.
To successfully groom your dog and get rid of their odor this way, you need to buy some dog ear cleaner, a toothbrush, and a comb.
After you buy the necessary materials, begin following the directions on the back of the ear cleaner.
Once those ears no longer smell like Italian meatballs, you can begin brushing the dog's teeth. This part may feel awkward because who would've thought you need to treat your dog's teeth like your own?
And, finally, after that step is done, give your dog a good comb-through.
This option takes the most amount of time but, if done regularly, your dog will never stink up the house and drive your friends away. This I promise.
Option 3: Change your dog's diet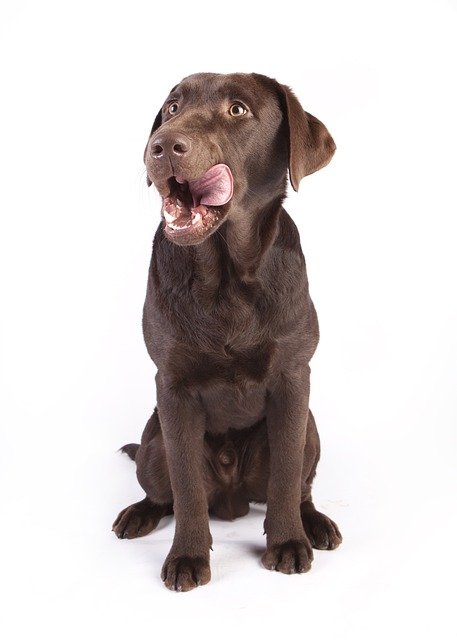 Lastly, your dog's stink may still persist even after following all the above steps. This leaves one aspect of the stink that even humans suffer with from time to time: farting.
Yes, your dog may be farting up the place!
The third and last option that we will mention is changing their diet. Cheaper dog foods that are packed with soya or grains can cause your dog to accrue a lot of flatulence.
Maybe it is time to invest in a bit more expensive food alternative to see if that will help.
Conclusion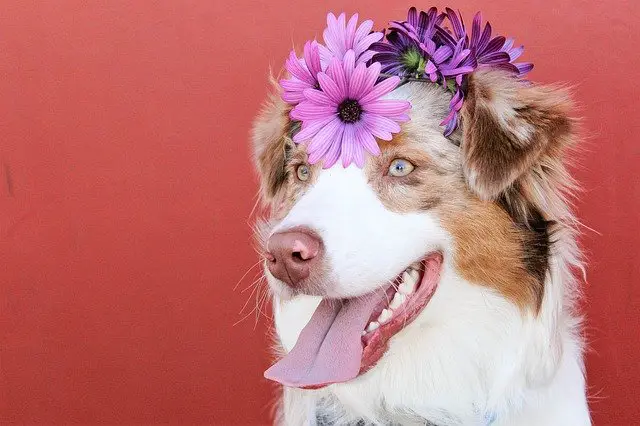 After you follow one or all of these steps, your dog will smell good and your house will be a much more pleasant place to visit.
No more awkward stare-offs with your dog once he lets one rip in the living room or just walks around with an odor that even Gollum from Lord of the Rings wouldn't deal with.
But remember, do not spray your dog with any perfumes to quickly make them smell good UNLESS the perfume is specifically for dogs. This is because human perfumes tend to contain irritants that can harm a dog's skin.
Now be safe and make that dog smell good!