Dogs are man's best friend because dogs are extremely loyal and faithful to their owner.
Love for dogs is something that is embraced and celebrated worldwide.
Here is our list of 30 cute, inspirational quotes about man's best friend from famous personalities.
Chances are at least a couple of these sayings ring true for you—especially if you are, in fact, a dog lover.
1. Vincent van Gogh – Artist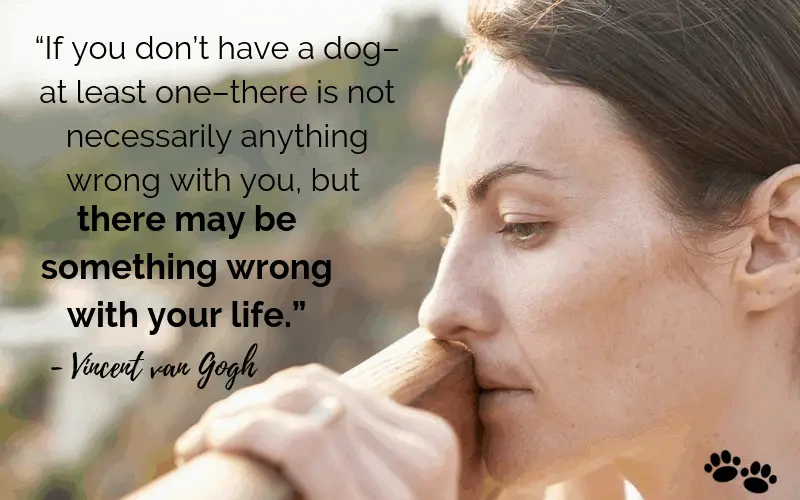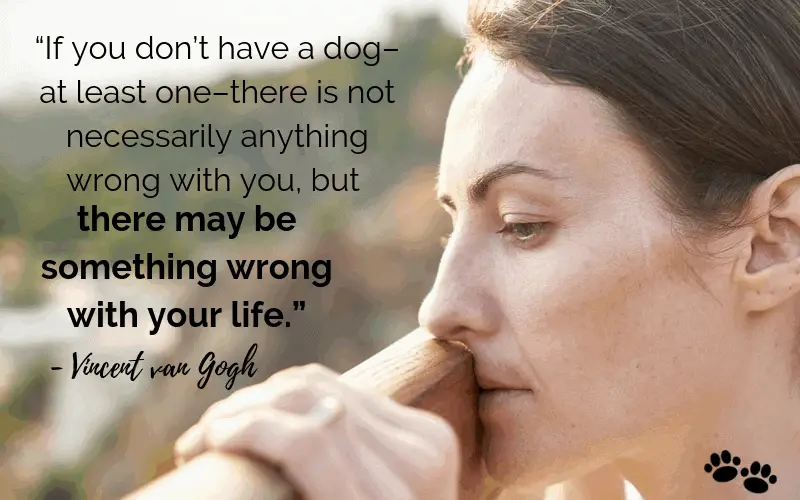 "If you don't have a dog–at least one–there is not necessarily anything wrong with you, but there may be something wrong with your life."
2. Gene Hill – Outdoor writer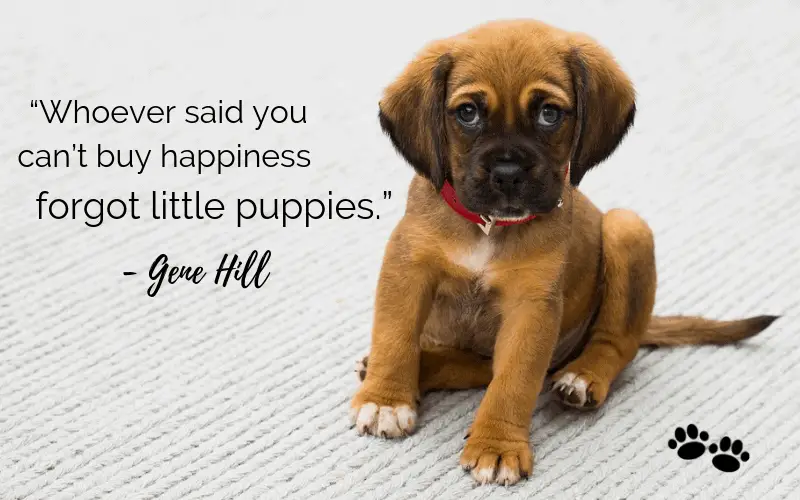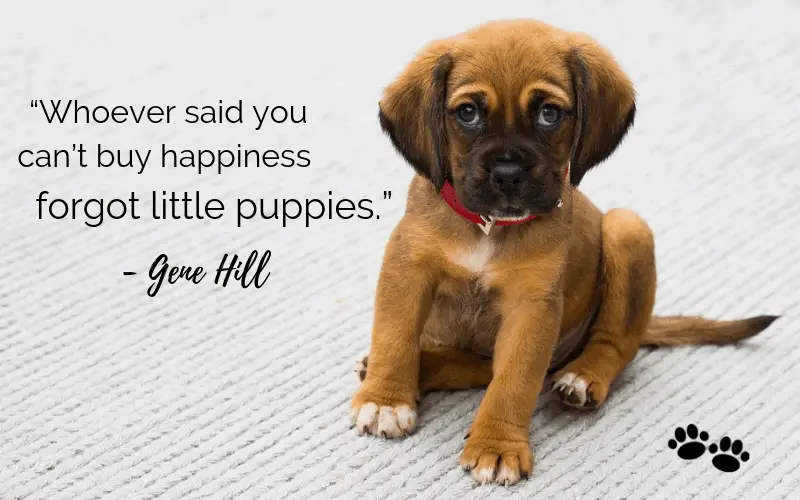 "Whoever said you can't buy happiness forgot little puppies."

3. John Grogan – Author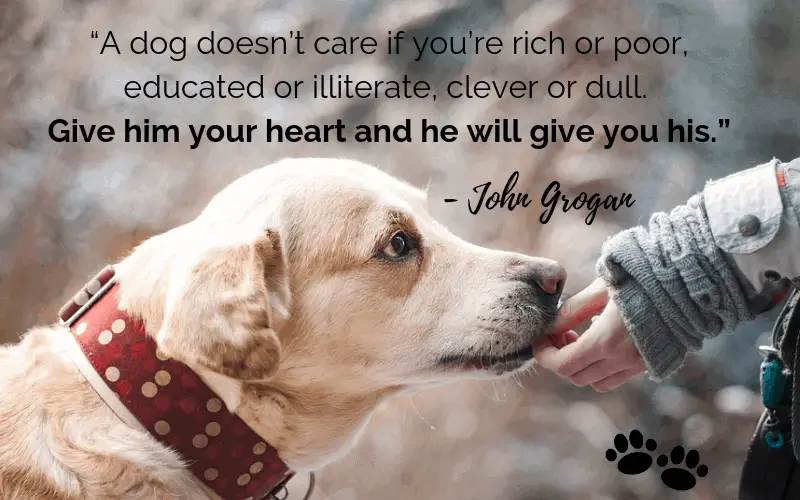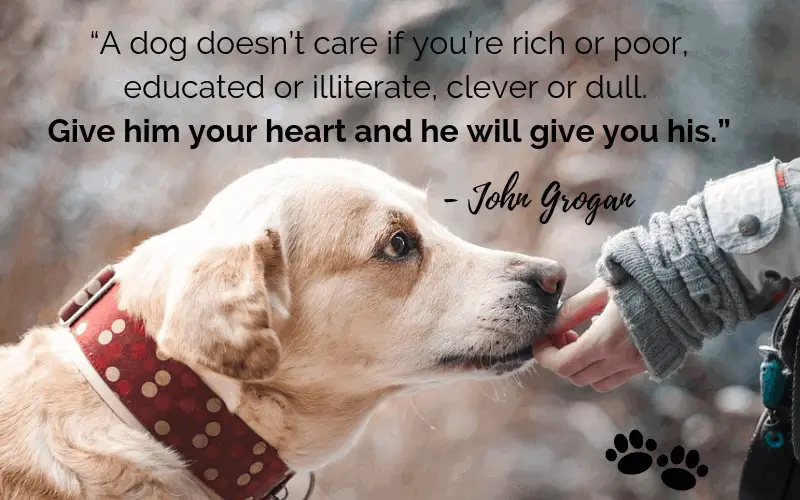 "A dog doesn't care if you're rich or poor, educated or illiterate, clever or dull. Give him your heart and he will give you his."
4. Emily Dickinson – Poet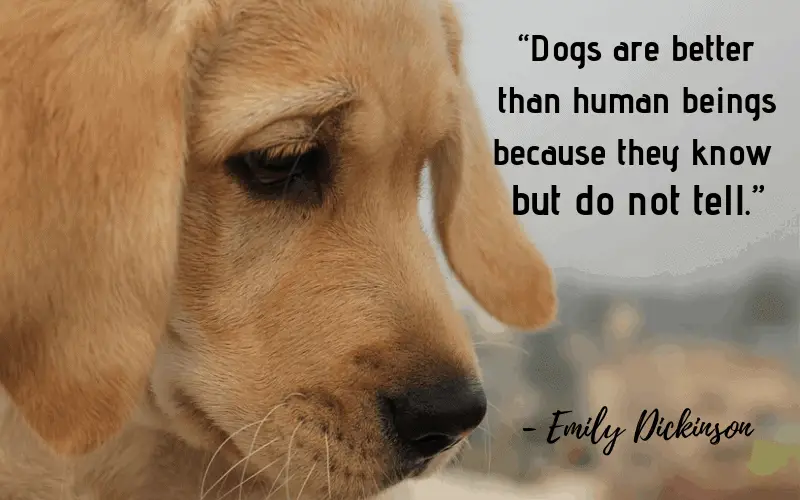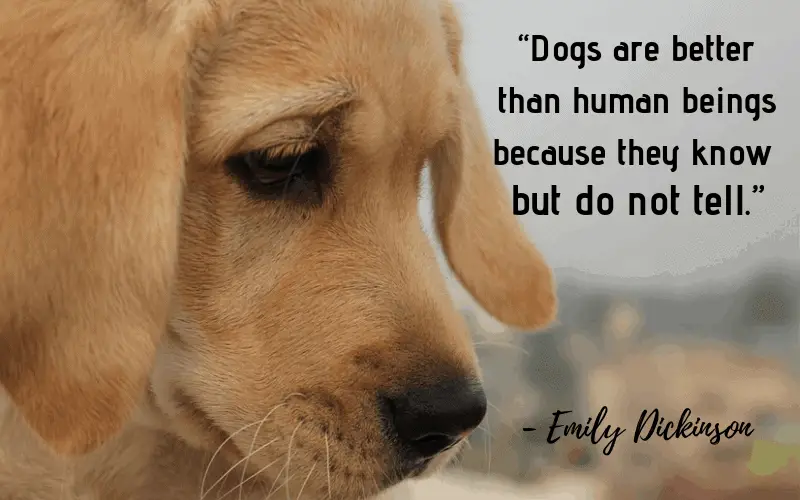 "Dogs are better than human beings because they know but do not tell."
5. Gerald Durrell – Author and conservationist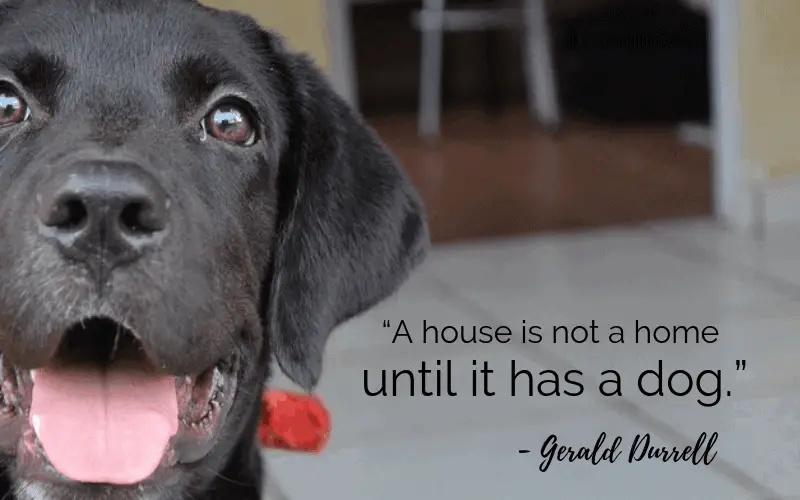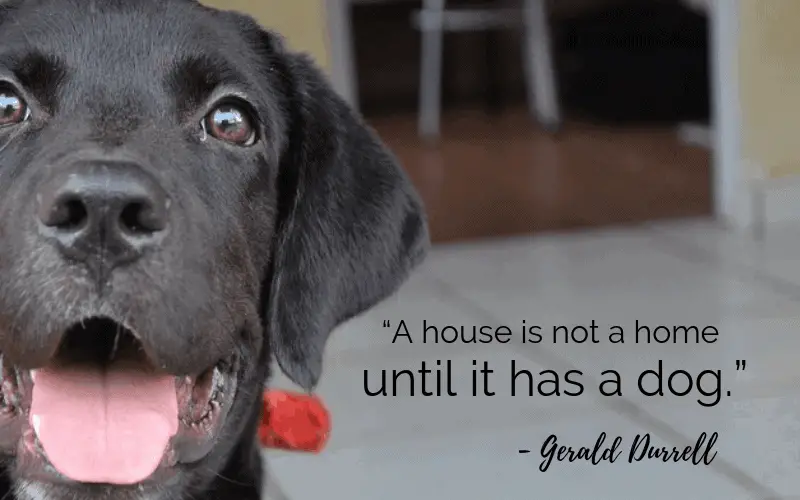 "A house is not a home until it has a dog."
6. Johnny Depp – Actor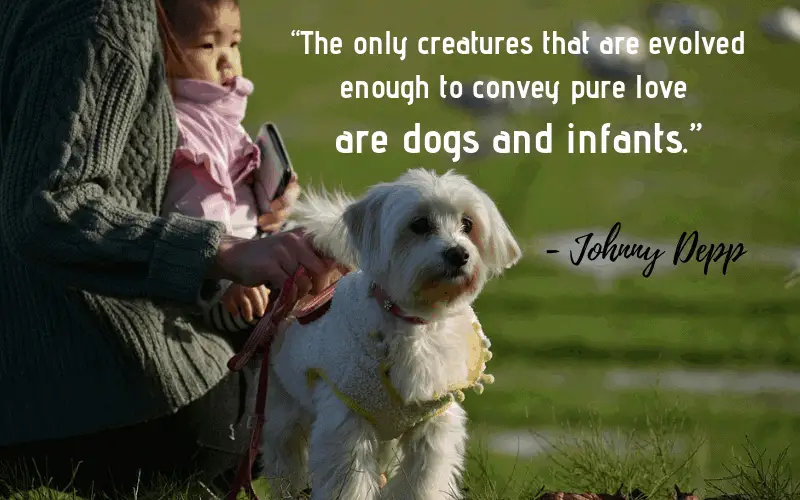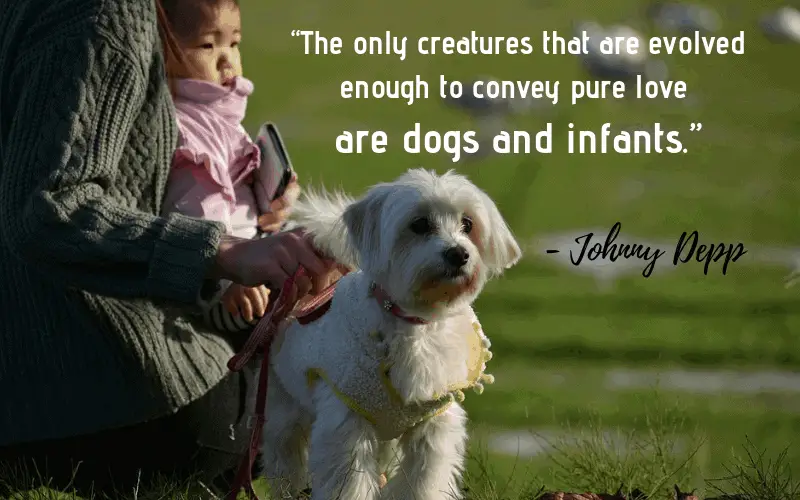 "The only creatures that are evolved enough to convey pure love are dogs and infants."
7. Charles F. Doran – Author, academic and political expert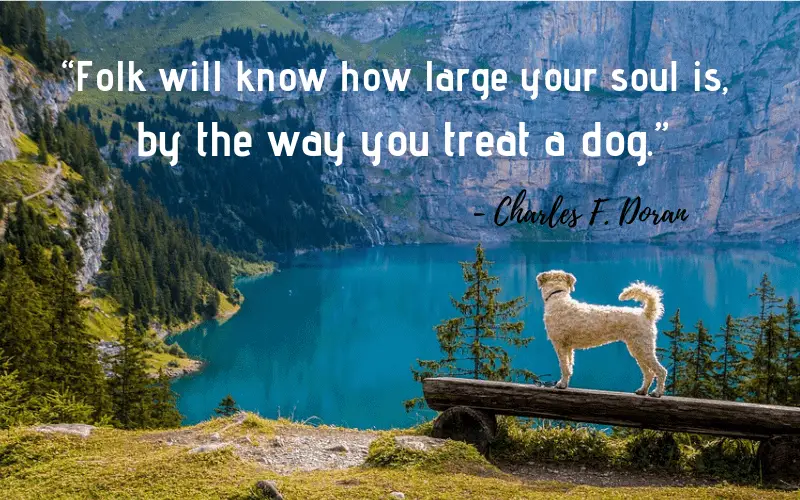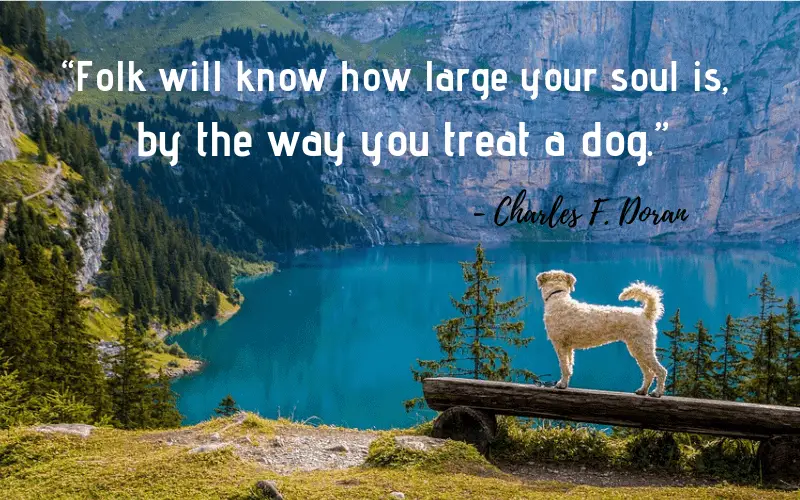 "Folk will know how large your soul is, by the way you treat a dog."
8. Andy Rooney – News commentator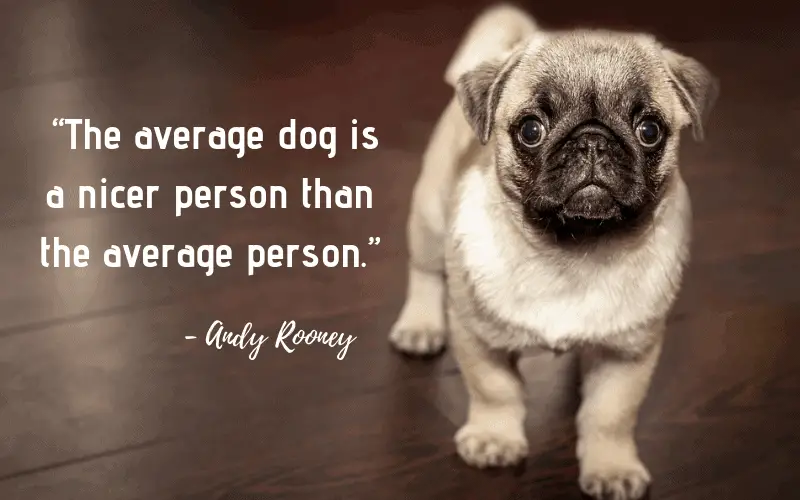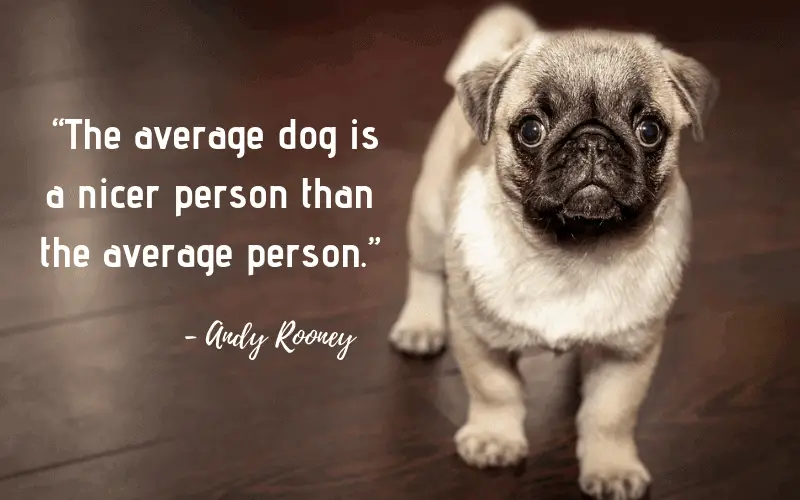 "The average dog is a nicer person than the average person."
9. Will Rogers – Actor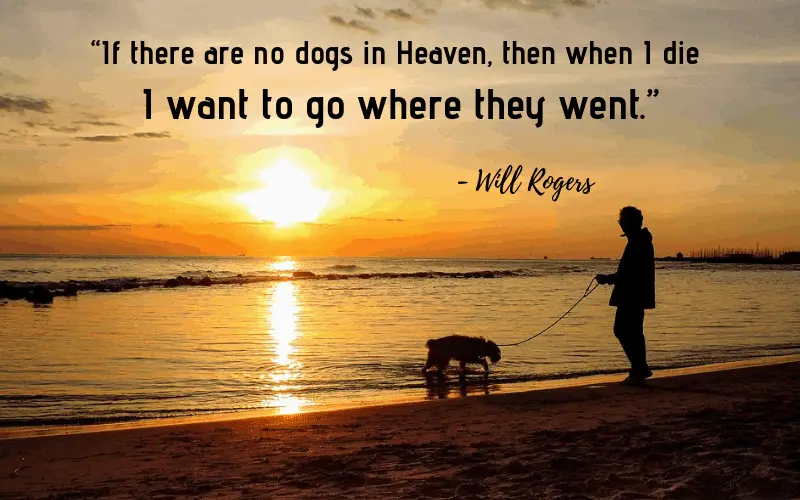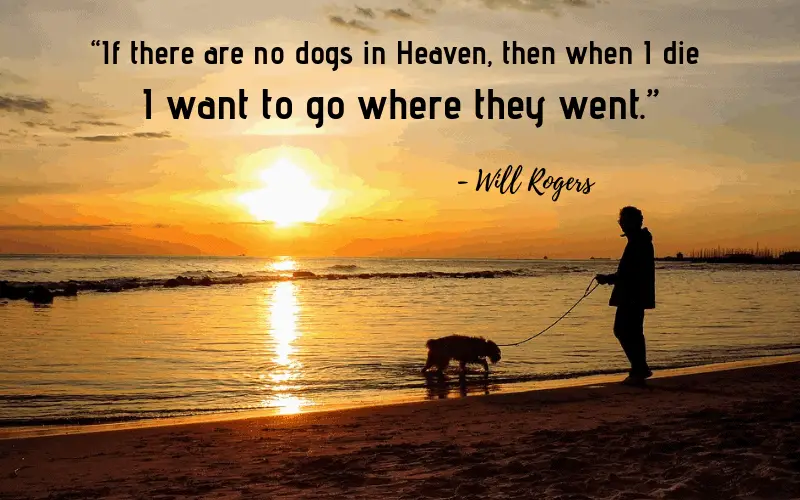 "If there are no dogs in Heaven, then when I die I want to go where they went."
10. Gilda Radner – Comedienne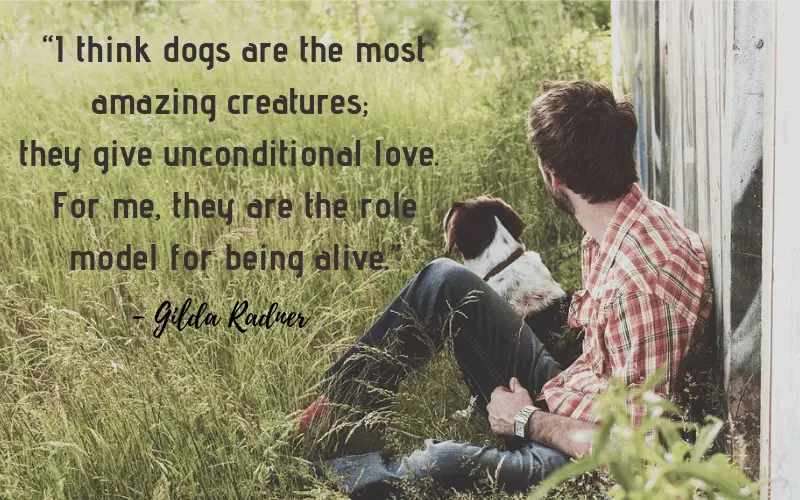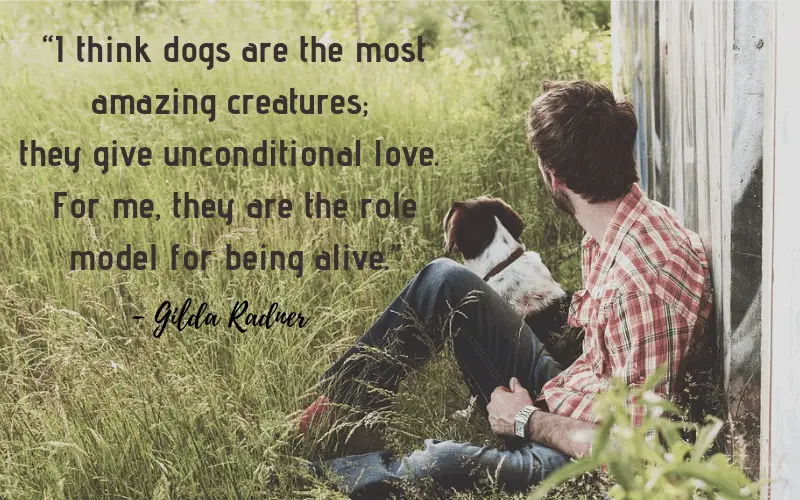 "I think dogs are the most amazing creatures; they give unconditional love. For me, they are the role model for being alive."
11. Charles de Gaulle – Politician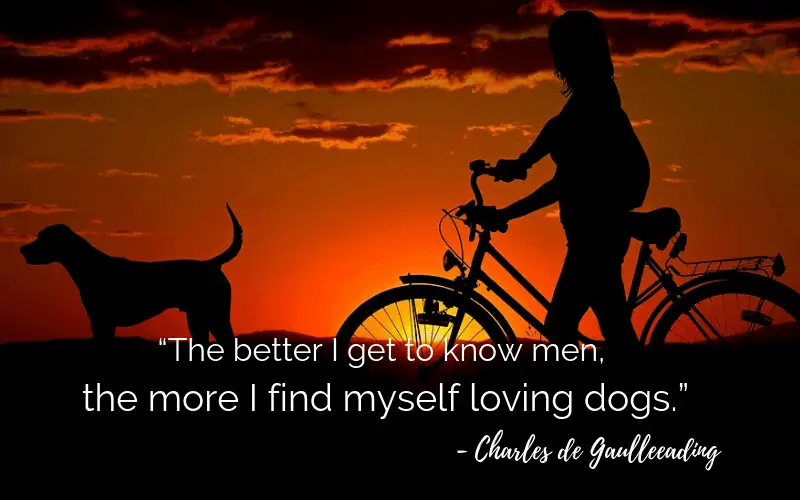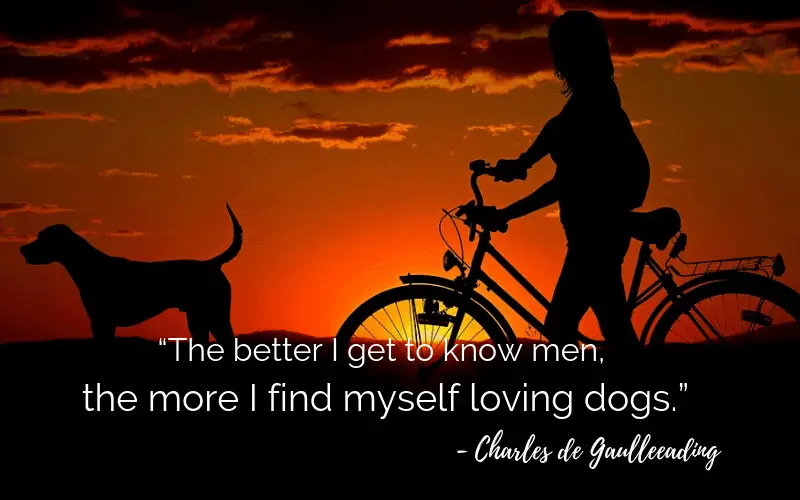 "The better I get to know men, the more I find myself loving dogs."
12. Nora Ephron – Writer, filmmaker and humorist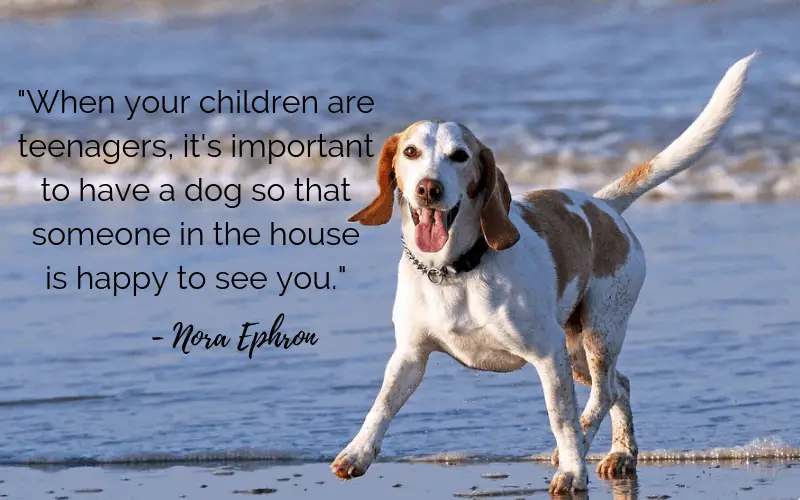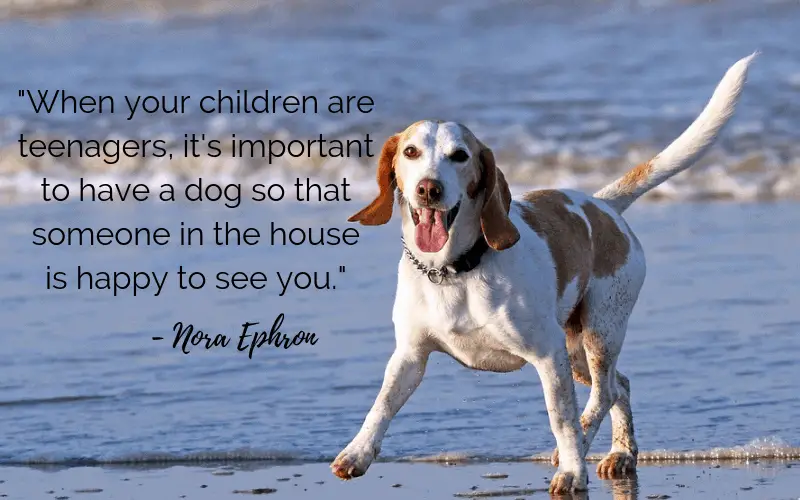 "When your children are teenagers, it's important to have a dog so that someone in the house is happy to see you."
13. Charles Yu – Writer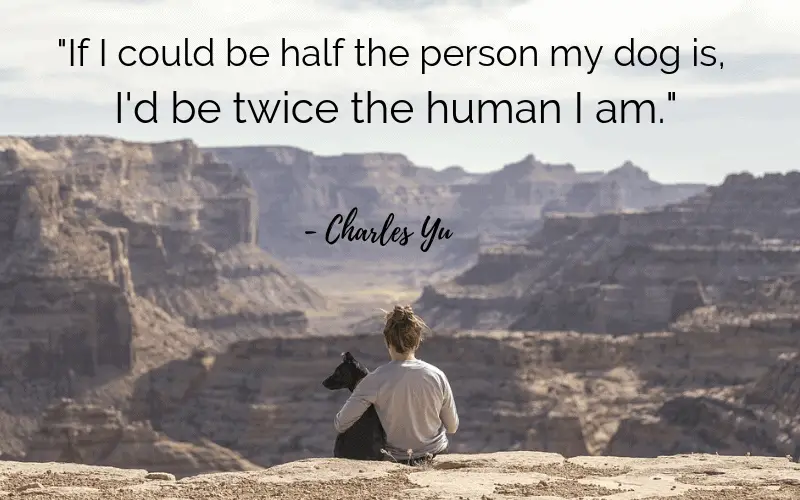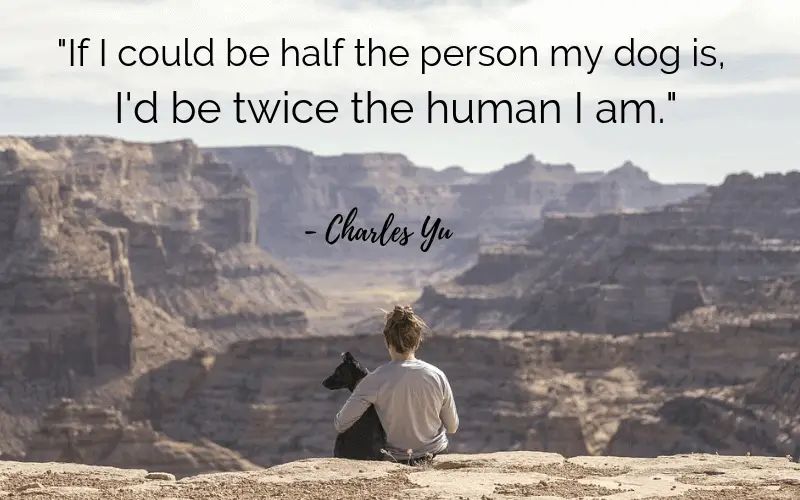 "If I could be half the person my dog is, I'd be twice the human I am."
14. Orhan Pamuk – Author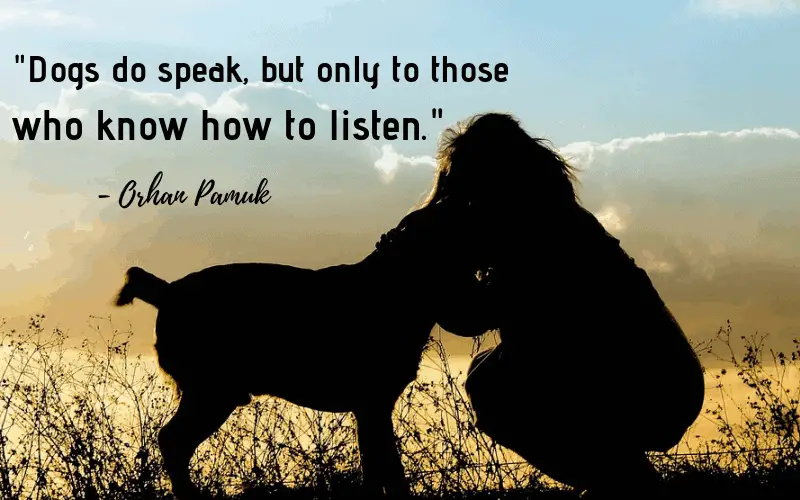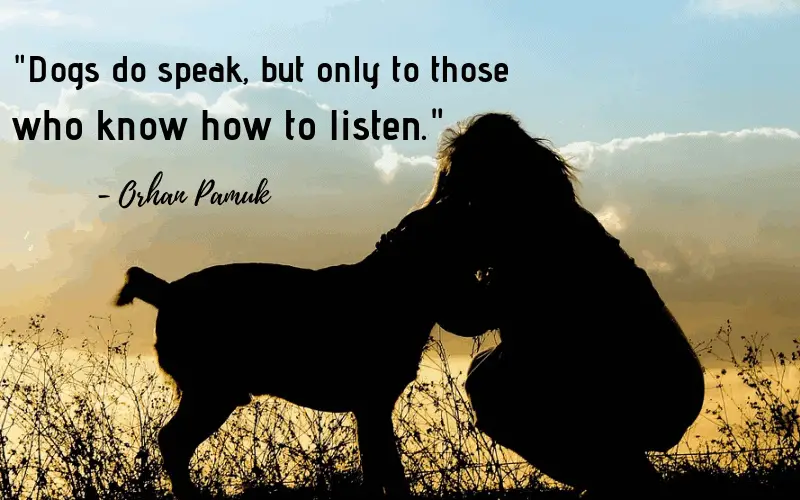 "Dogs do speak, but only to those who know how to listen."
15. Dean Koontz – Author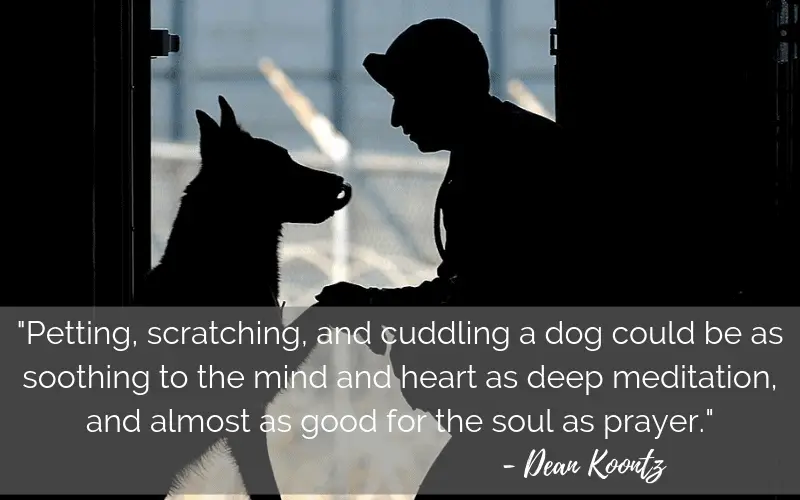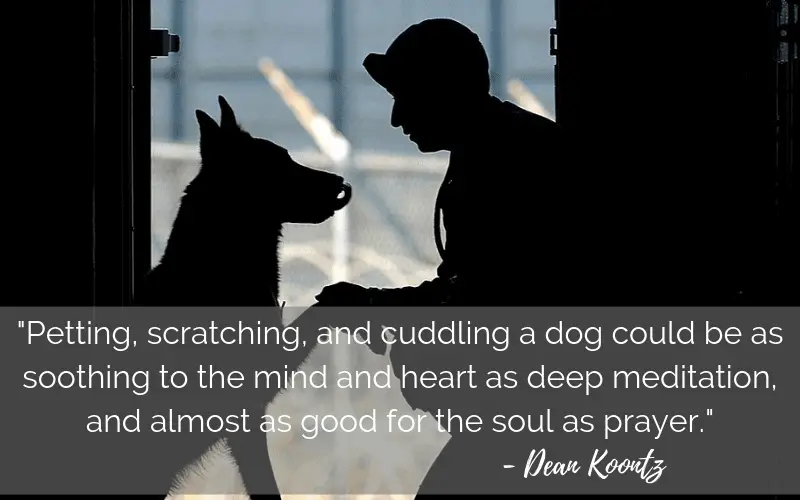 "Petting, scratching, and cuddling a dog could be as soothing to the mind and heart as deep meditation and almost as good for the soul as prayer."
16. Josh Billings – Humorist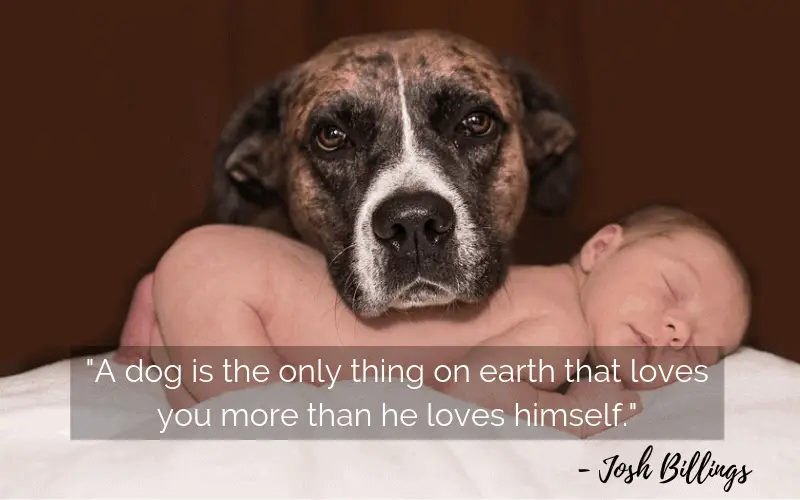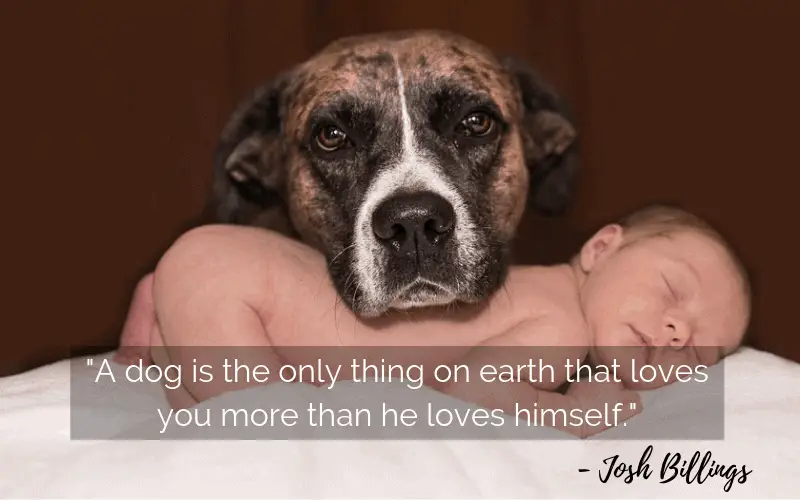 "A dog is the only thing on earth that loves you more than he loves himself."
17. Roger A. Caras – Animal welfare advocate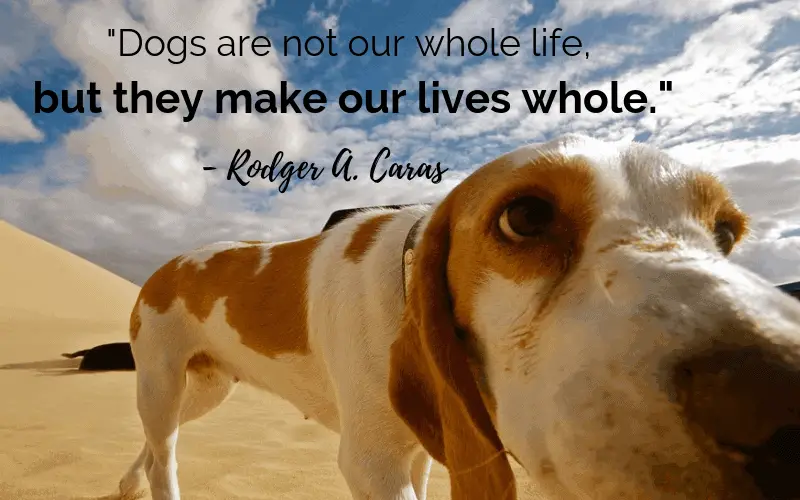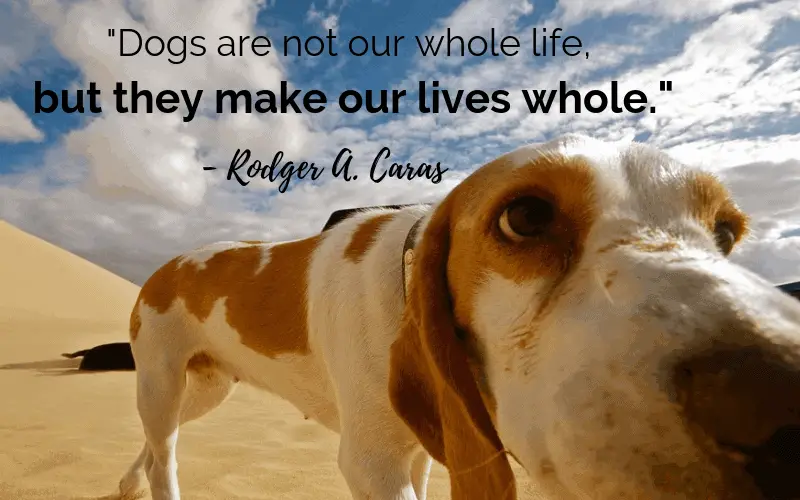 "Dogs are not our whole life, but they make our lives whole."
18. Kinky Friedman – Singer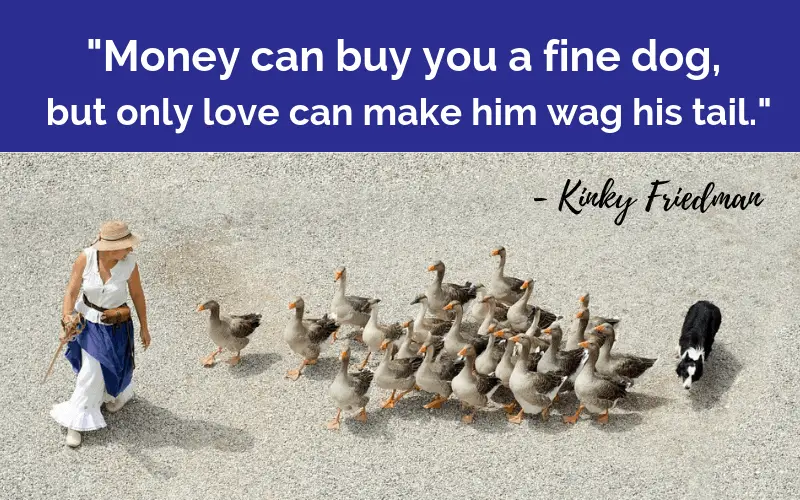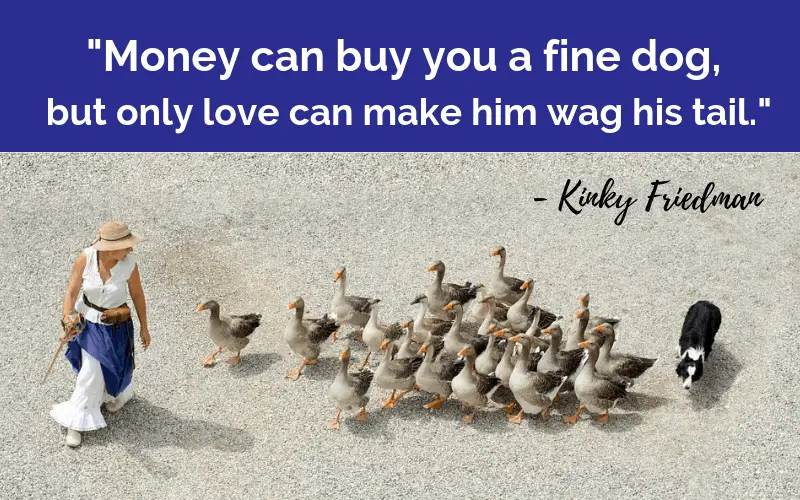 "Money can buy you a fine dog, but only love can make him wag his tail."
19. Caroline Knapp – Writer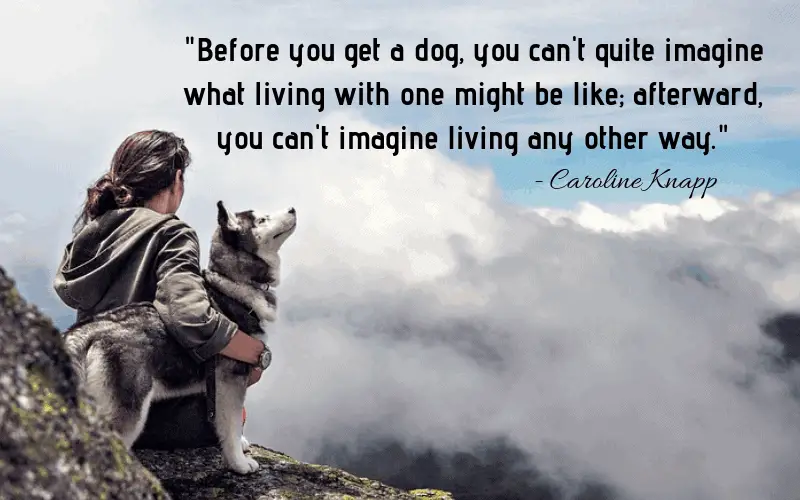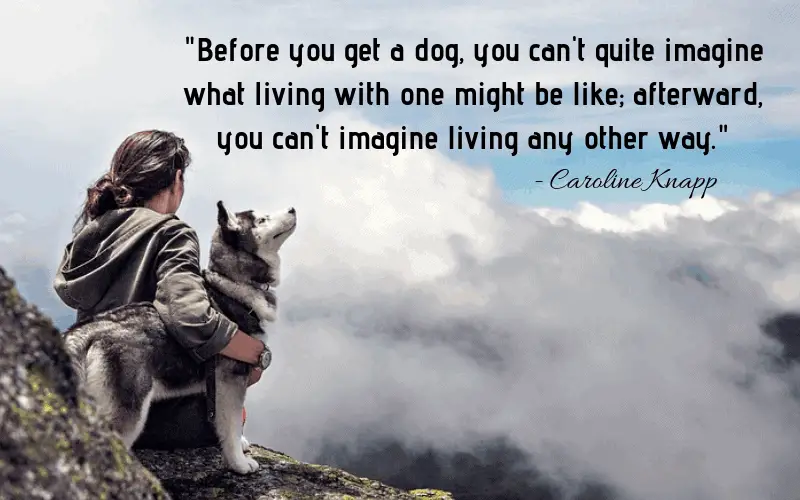 "Before you get a dog, you can't quite imagine what living with one might be like; afterward, you can't imagine living any other way."
20. Robert Wagner – Actor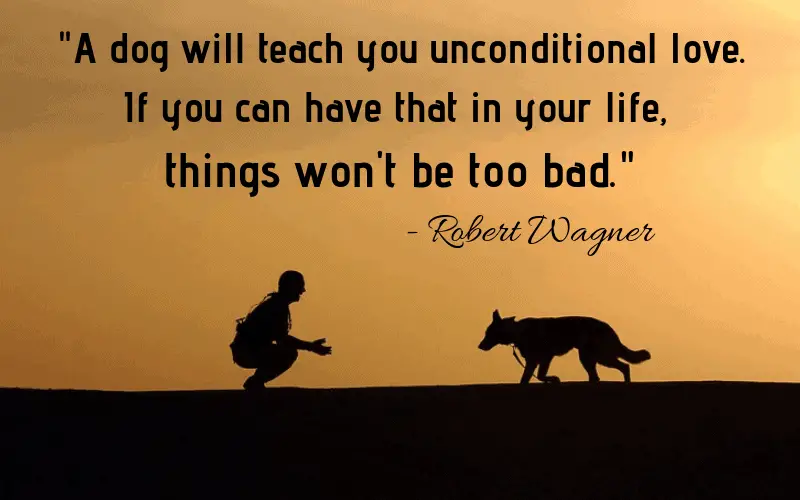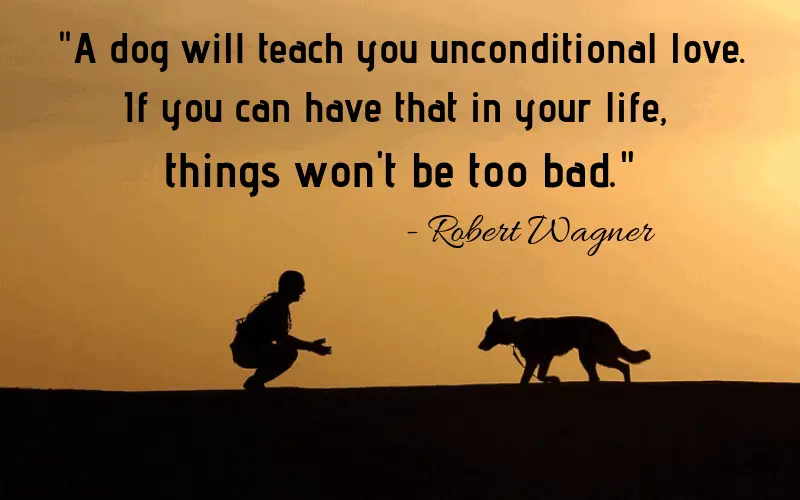 "A dog will teach you unconditional love. If you can have that in your life, things won't be too bad."
21. Emma Kenny – Actress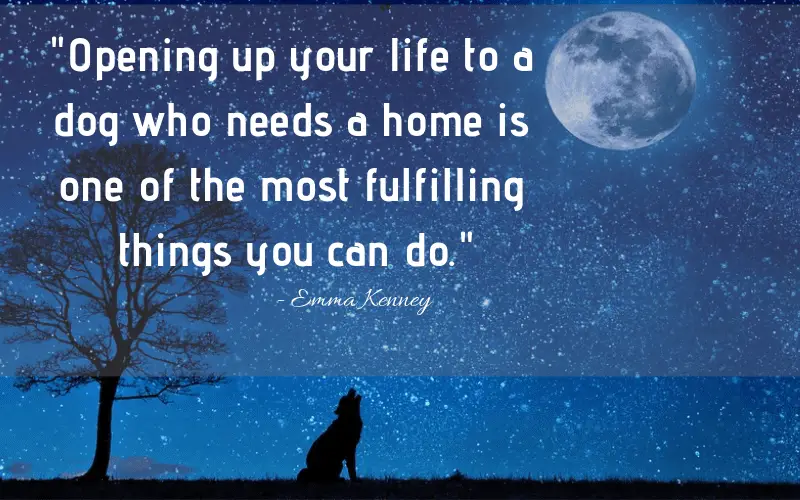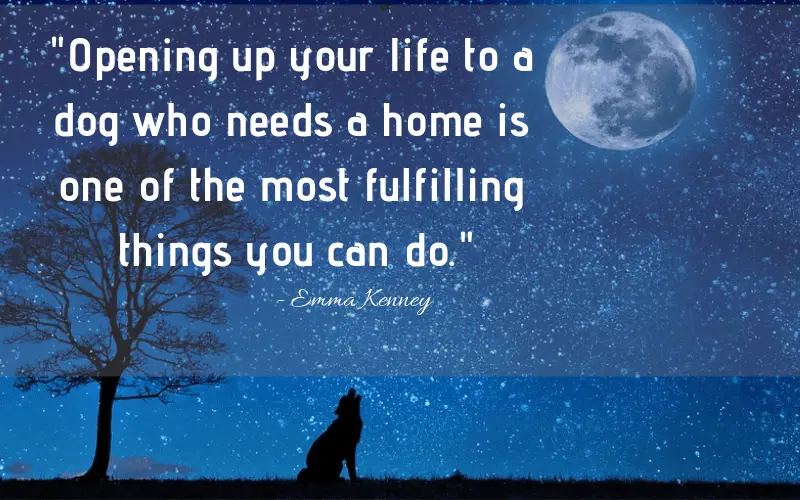 "Opening up your life to a dog who needs a home is one of the most fulfilling things you can do."
22. Michel Houellebecq – Actor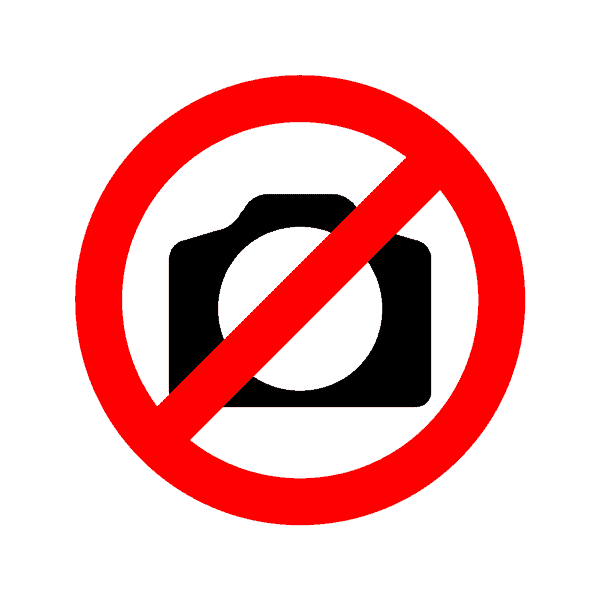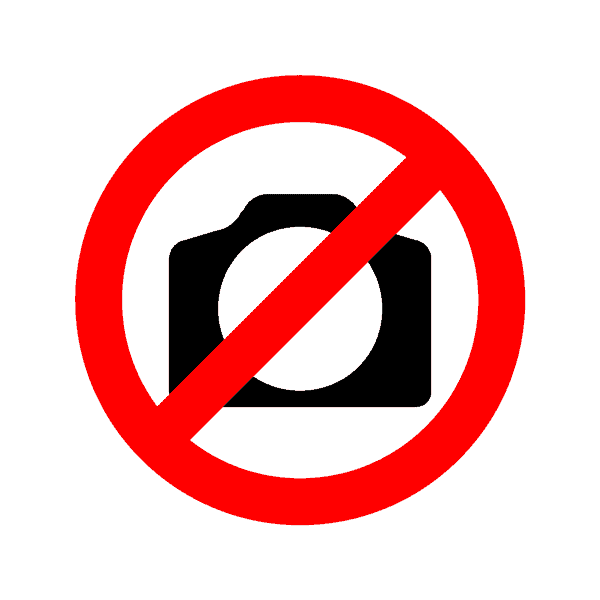 "The love of a dog is a pure thing. He gives you a trust which is total. You must not betray it."